Discover more from Cruel Summer Book Club
A newsletter (and podcast) exploring change and living well. By Jillian Anthony
Over 1,000 subscribers
Cruel compendium #10 💓
A night in the nation's capital, great advice and following your heart
I'm celebrating a year of writing Cruel Summer Book Club! Some of it's been cool, a lot of it's been cruel, but all of it's been healing. Thank you so much for being here.
---
I'm reading
Teletherapy, popular in the pandemic, may outlast it by Jeff Wilser. Good news: digital therapy is widely available, often affordable, and works! I'm committing to finding a digital therapist I can afford by September. If you've been thinking about starting therapy, take this as a sign that you can find one too!
There's a divide in even the closest interracial relationships by Ann Friedman and Aminatou Sow. I've followed Ann's work since I was her intern at GOOD magazine back in 2011 (!), and I've been a big fan of Aminatou's for years as well. The long-distance besties, who've co-hosted their podcast Call Your Girlfriend for years, wrote a book together that came out this week: Big Friendship. The above link is an excerpt from the book, and explores some of the (often invisible to white people) emotional labor BIPOC navigate in interracial friendships. I already bought the book (which is already a New York Times bestseller), and can't wait to read it.
Following your heart is the logical thing to do by artist More to That. A comics exploration of applying the cost-benefit ratio to your own life decisions. It comes down to, as always, follow your intuition and passions. There are exciting and even magical benefits behind every good choice you make that you can never anticipate. Go for it!
Feeling stuck? Five tips for managing life transitions by Bruce Feiler. I babysat for Bruce's twin girls many times over the last eight years, and have huge love for him, his wife, and his girls. His newest book, Life Is in the Transitions: Mastering Change at Any Age, is all about Big Change, aka one of the major themes of this newsletter.
---
I'm listening to
I spent last Thursday night in Washington, DC. For hours that evening and the following morning, I walked the monuments while listening to the 1619 podcast. If you're unfamiliar, the New York Times magazine's 1619 Project explored the history and consequences of slavery in the United States, centering the narrative of Black Americans.
The six podcast episodes taught me so much about American history and popular culture, including that before the Emancipation Proclamation, Abraham Lincoln met with free Black leaders to talk to them about a plan to send freed Black slaves off to another country.
In Lincoln's own words from that day, August 14, 1862: "You and we are different races. We have between us a broader difference than exists between almost any other two races. Whether it is right or wrong I need not discuss, but this physical difference is a great disadvantage to us both, as I think your race suffer very greatly, many of them by living among us, while ours suffer from your presence. In a word we suffer on each side. If this is admitted, it affords a reason at least why we should be separated."
I walked from the White House to the National Mall, taking in the World War II memorial, the Korean War Veterans memorial, FDR's memorial, and the under-construction memorial to Thomas Jefferson—a slave owner who repeatedly raped his slave Sally Hemings, who had several of his children, whom he also enslaved for many years—and finally by the Martin Luther King, Jr. memorial. I sat on the steps of the Lincoln Memorial as the sun set, watching the Washington Monument change colors in the distance as runners and children climbed the steps near me, and a man with a MAGA hat walked by.
Our nation's greatest monuments honor all of these white men, while those honoring Black men, or any women, barely exist. The injustices and inequalities of my country are so vast, and so tightly bound together.
It was a starkly different walk around my nation's capital than I've ever experienced before. I have so much to unlearn. I will do the work.
I recently finished reading the eye-opening Me and White Supremacy. If you're ready to do the work, it's a great place to start.
---
Questionable self-care advice
---
Support I got that you might need to hear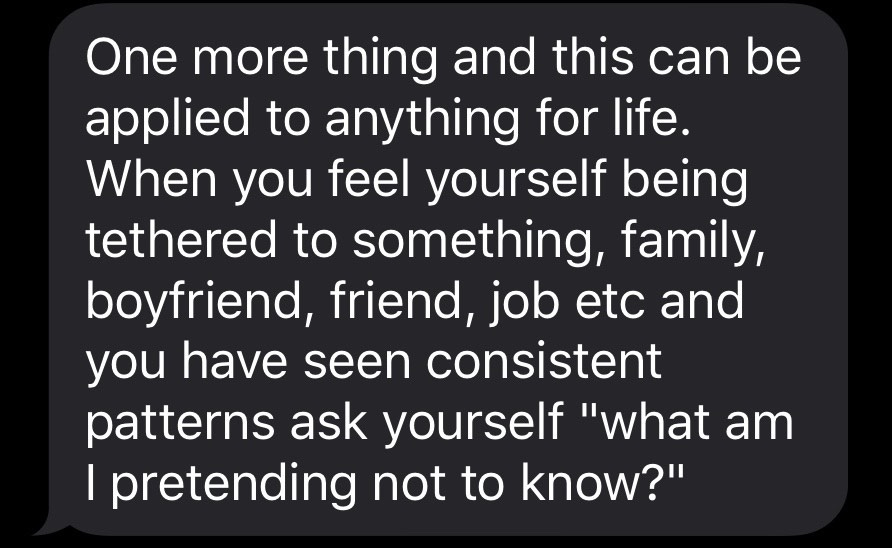 ---
You should know about
I do a lot of interviewing and transcribing for this newsletter, and it's always been my least favorite part of the work I do. Thankfully, my friend Lia introduced me to Otter.ia. With the desktop or mobile app, you can record meetings which will then be transcribed for you, then you can follow along with the text and audio to make corrections as needed. You can also import audio to be transcribed. I've only tried it once, but I'm so relieved to have discovered this tool. I hope it helps you too!

Netflix's Instant Hotel. The two seasons of this reality show follow "instant hotel" (home vacation renters, aka Airbnb or VRBO) owners to scenic areas of Australia to rate their homes and get into delicious personality squabbles. It's fun, kind, and a break for the mind.
---
Minerva moment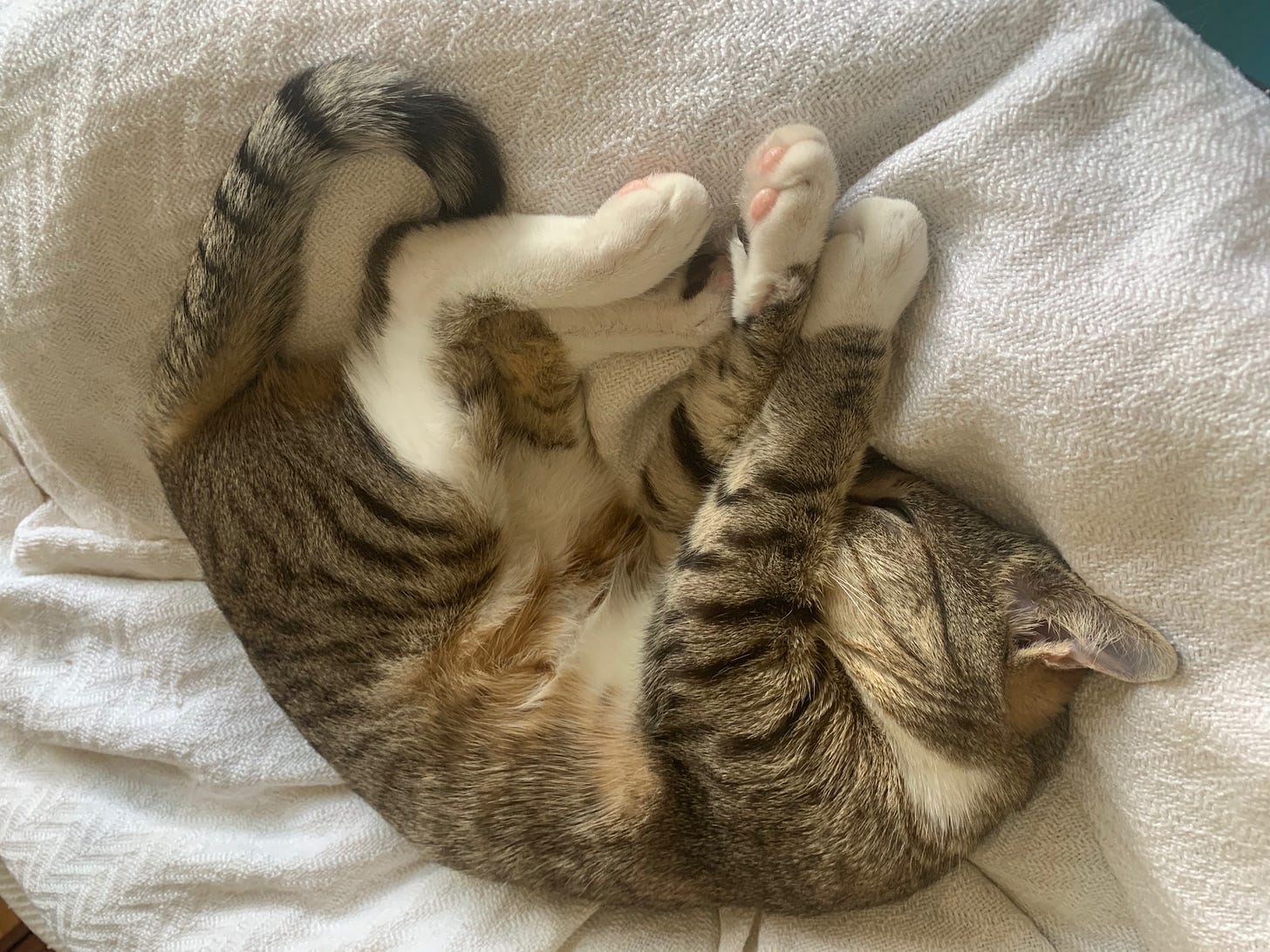 ---
Anthem of the week
"F2020" by Avenue Beat. I love these Tik Tok cuties, and they nail our collective eight-month-long #mood.
---
This cheered me up
---
Mood
---
Cruel compliments
Thanks for the CSBC birthday wishes in your wonderful newsletter The Tiff Weekly, Tiffany Philippou! This week, Tiffany wrote about the pros and cons of online dating in a pandemic.
Thanks for recommending CSBC with such good company, Spencer:
---
Cruel Summer Book Club is so into you. If you feel the same way, please like this post, share with friends and subscribe!
Follow me on:
You are not alone!