Discover more from Cruel Summer Book Club
A newsletter (and podcast) exploring change and living well. By Jillian Anthony
Over 1,000 subscribers
Cruel compendium #17 🤠
A caving obsession, a talking dog, and the Sopranos for Joe Biden
Welcome new subscribers! And hello to all my babes. Before we begin:
ICYMI: Last week I wrote about traveling alone and trusting my intuition.

You may have noticed I've been publishing here less often. I'm doing my best to stay offline and in the moment while I'm traveling. Thanks for understanding this temporary change. I'm most active right now on Instagram and would love if you followed me there!
---
I'm reading
What's "dirty self-care," and why doesn't it work? by Catherine Andrews at her newsletter, The Sunday Soother. Catherine outlines the four kinds of self-care (shame-driven, band-aid, rebellion, and numbing) and how we employ them, plus an excellent list of questions to ask yourself before engaging in self-care, including "Is the goal of this to nourish me as I am, or punish me for not being something or someone else?"
Can you be a good person if you don't read the news? by Leah Finnegan
The biggest risk in business right now is grief by Maria Aspan
Baby wasps by Julianne Smolinski in her newsletter, The Minimizer
In the ¡Hola Papi! newsletter, John Paul Brammer answers: How do I stop living in the past? and How do I grieve?
On grief by Alicia Kennedy in her newsletter, From the Desk of Alicia Kennedy
In praise of wholesome activities by Lauren Larson. Drinking less in quarantine.
If I felt safer in a bar atmosphere, all my plans would still be bar plans: I want nothing more than to stick my tongue in a bar stranger's mouth and swab it around like I'm taking his DNA; I want to bum a cigarette on the sidewalk and say "one a year!" even though it is my third that night; I want to hover a couple inches over the toilet seat in a dive bar bathroom.
---
I'm listening to
The Cut podcast: I guess it's time to move? 
Yes, everyone is moving.
Endless Thread podcast: Tight Squeeze: The Claustrophobia-Inducing World Of Caving Yields Epic Rewards
This episode of the Reddit-based podcast terrified me, and introduced me to the popular extreme sport of caving. Now, my long car rides are filled with episodes of The Caving Podcast, which I inexplicably cannot get enough of though I have never stepped foot in a cave and likely never will. I love caving, okay!!!
---
Questionable self-care advice
---
Support I got that you might need to hear
---
Vision board
---
You should know about
The Ritual Life Planner, "a guidebook and annual planner to help you identify, organize, and embrace your ritual life so you can deepen your experience of joyful belonging." (h/t Girls Night In)

This truly uplifting adoption tale:

This delightful Blink 182-ified version of "Semi Charmed Life" (h/t Maybe Baby)
---
Minerva moment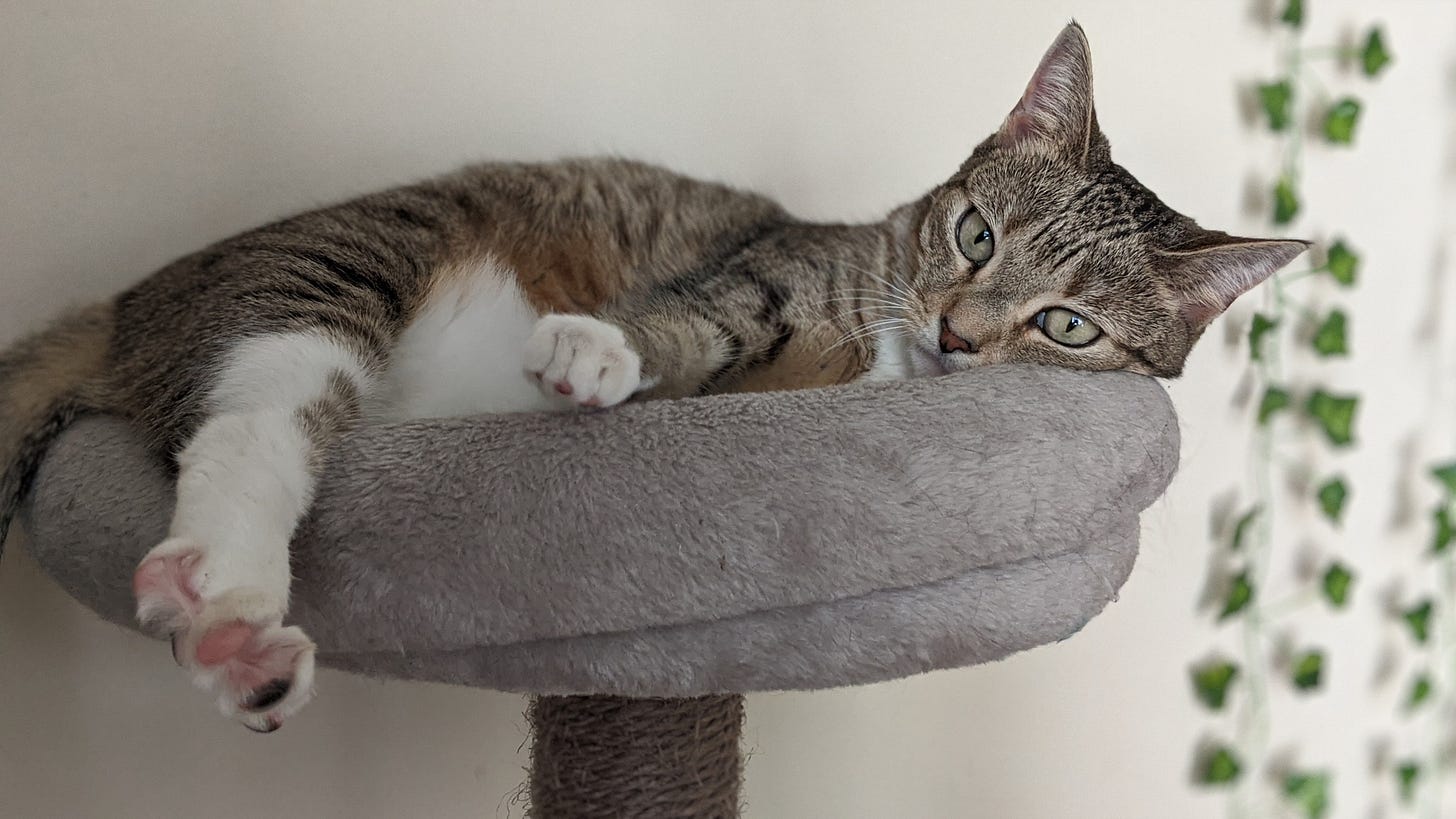 ---
Anthem
---
This cheered me up
Christopher forever <3
---
Mood
---
Cruel compliments
Thanks so much to Nicola Slawson for the wonderful CSBC shoutout in her newsletter, The Single Supplement:
This newsletter by Jillian Anthony is one of my favourites. She decided recently to spend a year travelling around the US and is now writing about her experiences. In this edition, she talks about a man making a comment that they couldn't believe she wanted to travel on her own. She writes: "His response is expected and predictable, one I'm certain I will hear many times from many people as I travel. People are afraid of being alone. They think a woman over 30 spending time alone is dreadfully sad. That women shouldn't travel alone because it's unsafe. Many people will never travel alone, explore their own cities alone, see a movie alone or even dine alone. I've done all of those things for most of my adult life. I am not afraid. Nor will I wait for a partner to pursue the things I most want to experience."
Tiffany Philippou recommended CSBC in her fab newsletter, The Tiff Weekly:
📰 I adored this chilling true story about trusting your intuition from one of my favourite newsletters.
---
Cruel Summer Book Club is out rounding up the cattle. Grab a lasso and join in by subscribing and sharing this newsletter with friends.
Follow me on:
You are not alone!