Discover more from Cruel Summer Book Club
A newsletter (and podcast) exploring change and living well. By Jillian Anthony
Over 1,000 subscribers
Cruel compendium #5 🙌
Celebrating Juneteenth, huge civil rights wins, and my foster puppy
ICYMI: On Wednesday I wrote about my foster puppy Gouda, and how she's totally blown up my life. But I'm rolling with it and giving myself grace, and plenty of time frolicking in the grass with this sweet girl.
---
Celebrating and remembering Juneteenth
First thing's first: Today is Juneteenth. On this day in 1865—two months after Robert E. Lee's surrender and two years after President Lincoln issued the Emancipation Proclamation—Union General Gordon Granger arrived in Galveston, Texas to announce the end of the Civil War, and the freedom of the enslaved. (Check out this interactive New York Times feature all about Juneteenth.) Most states now recognize it as a holiday (Governor Cuomo just declared it an annual holiday for state employees), though it is not a national holiday, and I personally do not recall ever receiving the day off work to recognize it. Senator Kamala Harris announced a Congressional bill to make Juneteenth a national holiday yesterday.
Some great examples of how you can celebrate Juneteenth and Black excellence are found here in chnge's Instagram post. Examples include: Buy artwork from a Black artist. Venmo individual Black people doing good work. Buy and read a book by a Black author that does not center around racism, but Black joy.
Here's how I'll celebrate today:
---
I'm reading
SO MUCH GOOD NEWS! Fifteen thousand people showed up to Brooklyn's march for Black Trans Lives (I was one of them). LGBTQ+ workers are now protected by the Civil Rights Act. Seven hundred thousand Dreamers don't have to worry about being immediately deported. NASCAR banned the Confederate flag. Britain went a record two months without burning coal.
The protests in this country have mattered and are causing change in real time. In this year of devastation, loss, and fear, it feels good to get a week packed with forward, positive momentum. Keep it coming.
The Foreign Bodies newsletter's issue centering on the voices of Black immigrants. Author Fiz Pirani talks through the nuanced process of putting out this issue in a way that makes sense for her to write, and doesn't ask too much of her subjects. She also amplifies the work of four Black immigrants to know. This issue is such an engrossing read and once again taught me so much information I haven't seen anywhere else.
Plan who you'll be after this by Ashley Abramson. Remember, life isn't on pause; this is life. Let's dare to create lives we dream about.
Ten people talk about their most significant relationships by Hilary Sheinbaum. Heartwarming.
---
Questionable self-care advice
---
Support I got that you might need to hear
---
I enthusiastically endorse
---
Minerva moment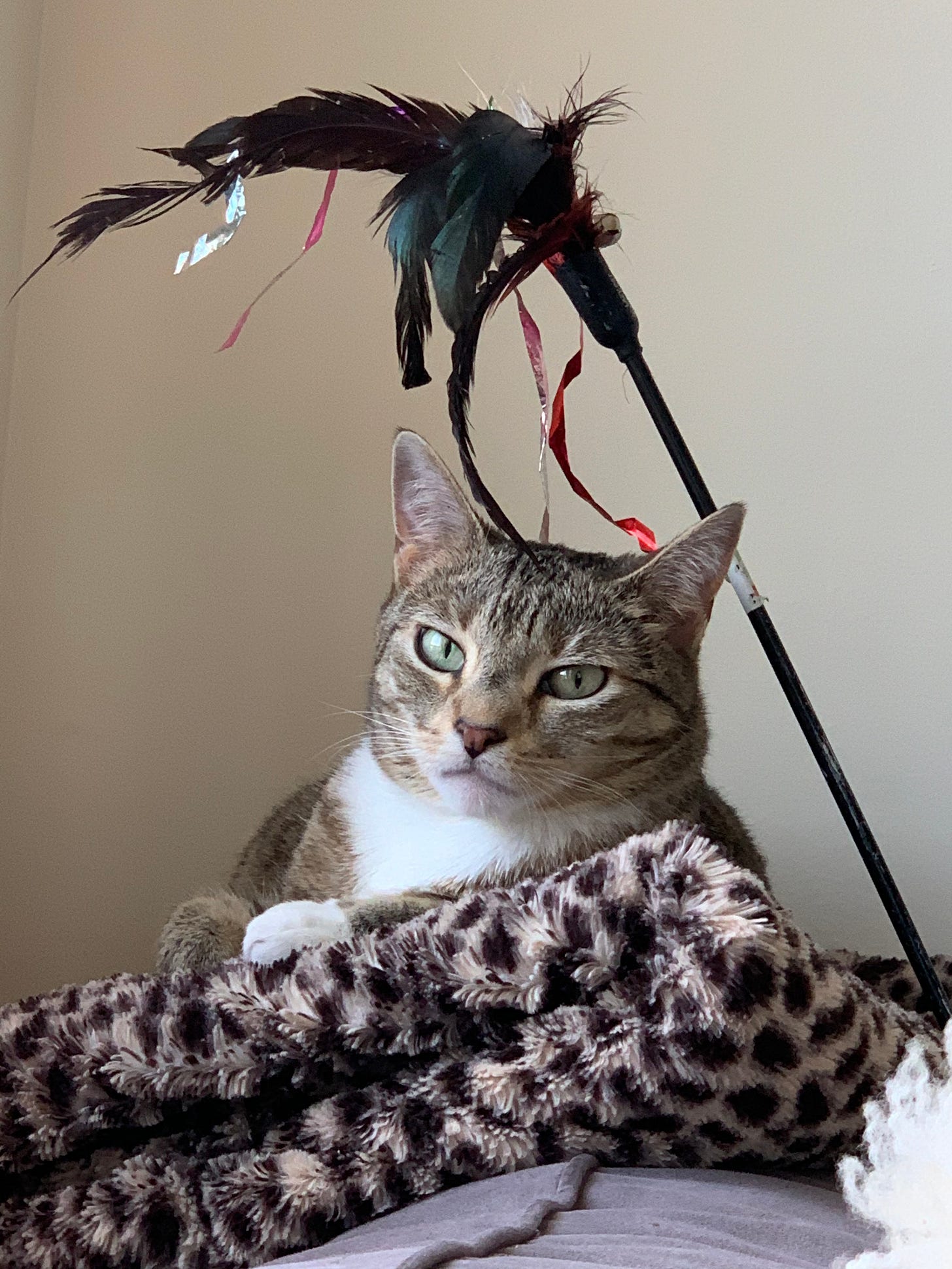 Minerva didn't step foot in my room for a week after Gouda arrived. This is the constant "why are you putting me through this again woman" face she's got on nowadays.
---
Anthem of the week
"Girls" by Vetta Borne. Can't stop listening to this.
---
This cheered me up
My first byline for Marie Claire went live this week! I wrote about the empowering practice of swapping platonic nudes with my friends. Try it!
My first piece for
@marieclairemag
is live! I wrote about the empowering practice of swapping nudes with my platonic friends. LINK IN BIO! ✨🍑🍆❗️
In a pandemic when dating and sex IRL is taboo and dangerous, and we're all feeling more isolated and stressed than ever, sending our private pics in group chats with close friends can be a safe, healthy, and uplifting way to tap into our sensual sides and get a quick confidence boost. Thank you to sexologist
@gigiengle
and artist Katy Pryer of
@draws_nudes
for talking to me for this story, and to my couple of friends who inspired me with their pioneering nude salutations. I won't tag you, but you know who you are 🌚🌝😉
---
Mood
---
If you liked this newsletter, please subscribe and share!
Follow me on:
You are not alone!