Discover more from Cruel Summer Book Club
A newsletter (and podcast) exploring change and living well. By Jillian Anthony
Over 1,000 subscribers
Cruel compendium #8 🍦
Living in the now, debating the worst places in New York, and eating homemade ice cream
My advice column, 

Dear Jilla

, is coming soon. Don't forget to submit your questions on heartbreak, hardship, and healing 

here

.
---
I'm reading
---
Questionable self-care advice
---
Support I got that you might need to hear
this is what I say to myself every time I don't feel like putting dishes away (which is always) and it's useful for many of life's scenarios so here you go 😅
---
You should know about
Last night I attended a digital orientation for Showing Up for Racial Justice NYC, which uses community organization and education to move white people to act for racial justice. They talked through the organization's mission, paired us up with someone who can be a support system, and gave us immediate ways to get involved with important antiracism causes in our communities this week. If you're in NYC, here's the next orientations, and if you're not, here's how you can find a chapter near you.

Jeremy Caplan of the Wonder Tools newsletter suggested I try Focusmate, a service that matches you up with a digital accountability partner to help you work on the task at hand for 50 minutes at a time. You tell each other what you're working on, then basically have someone sitting in the corner of your screen putting that extra pressure on you to get shit done; at the end of the session you shared what you achieved. You get three free sessions a week. This has been helpful for my productivity! (PS: If you subscribe to Jeremy's newsletter about tips for getting more done and email him to let him know what kind of projects you're working on, he'll send you personalized tools! The ones he gave me were great.)

I signed up for writer Rachel Syme's quarantine pen pal matchup, and you can too through this weekend! Send some extra love into the world:
My friend Louie made us this homemade ice cream on the Fourth of July and it was some of the best I've ever tasted in my life. He added strawberries!

Weekend plans: Making ice cream at home. Really. Get some flavor and mix-in ideas from

@amelia.nierenberg

at the link in bio. (Illustration:

@instakasia

)

I'm curious: If you're a New Yorker, what do you think the three worst places here are? What about the best?
---
Minerva moment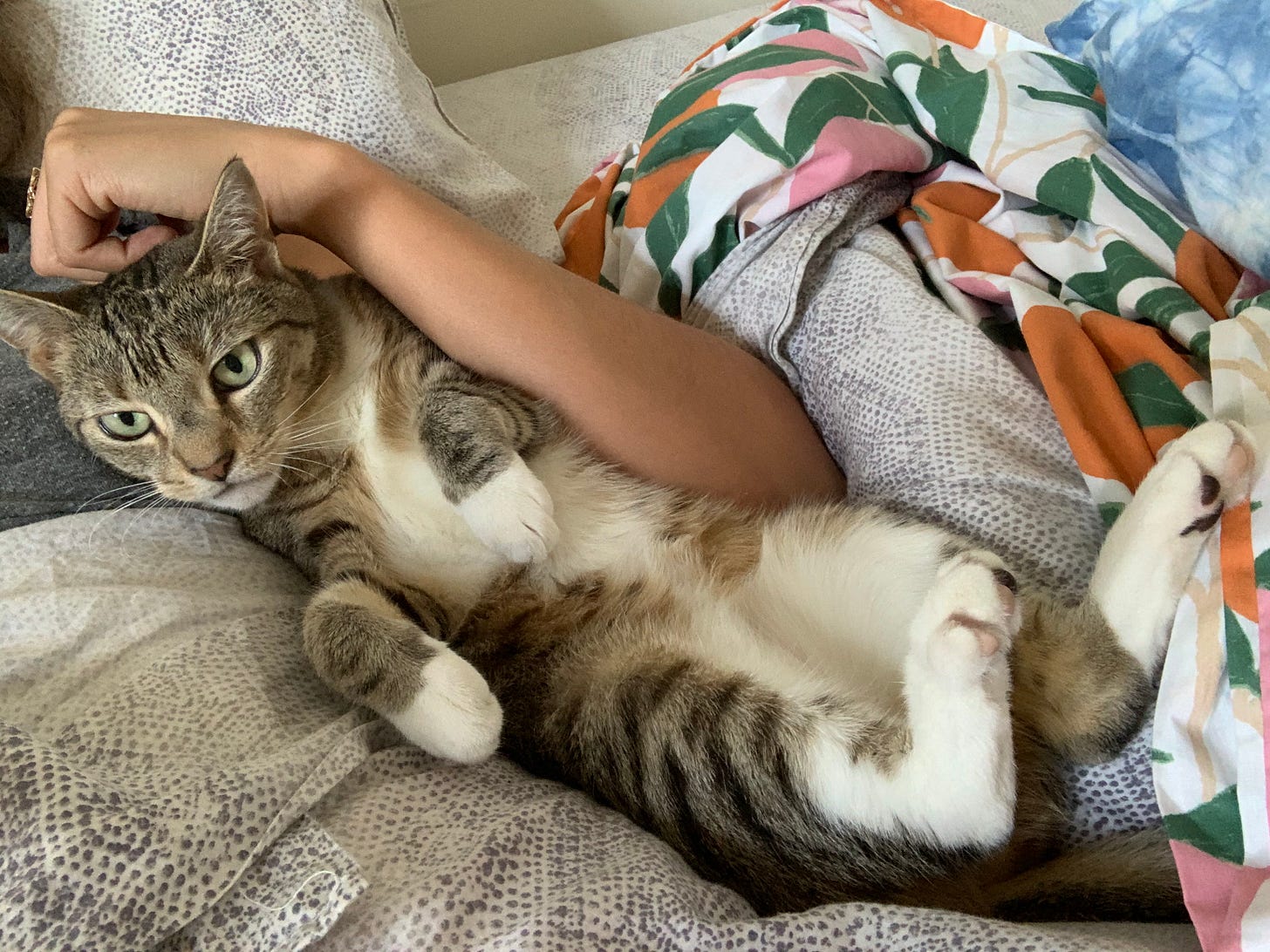 She looks like her namesake more every day.
---
Anthem of the week
"Los Angeles" by Haim. New album has been on repeat all week.
---
This cheered me up
Prospect Park, and summer in New York, is more magical than ever.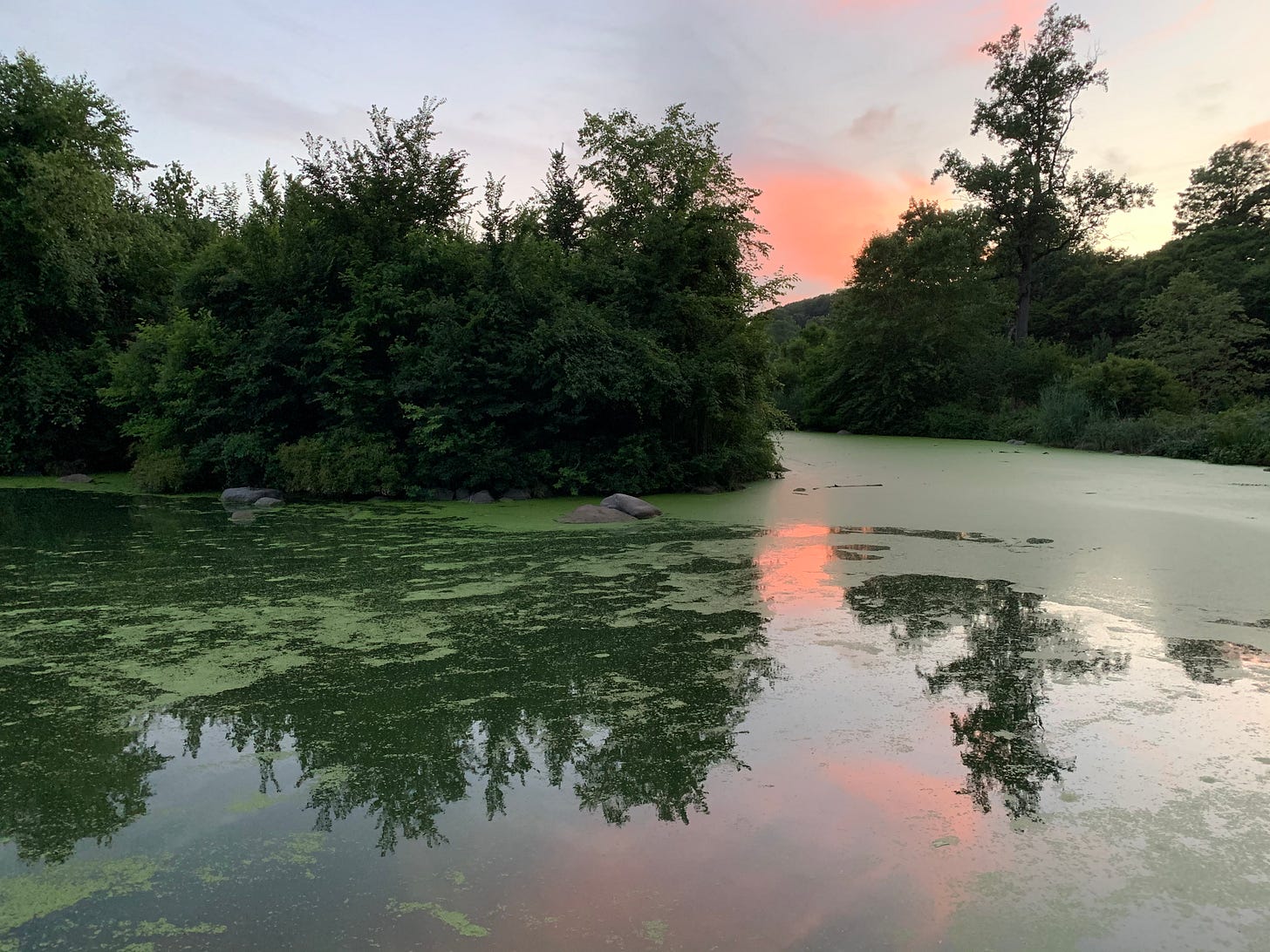 ---
Mood
---
Cruel compliments
Thanks so much Nisha (who has her own great newsletter) for recommending CSBC!
---
If you liked this newsletter, please subscribe and share! And I'd appreciate it if you'd click that heart button (scroll to the top or bottom) to like this post.
Follow me on:
You are not alone!