Discover more from Cruel Summer Book Club
A newsletter (and podcast) exploring change and living well. By Jillian Anthony
Over 1,000 subscribers
Cruel compendium #9 🎂
Con mucho mucho amor
I've been blessed with an…actually really good week! Please allow me to shine some of that positive energy on you, however you may be feeling today.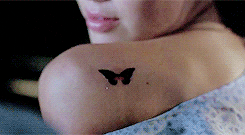 ---
I'm reading
How do I forget her? by John Paul Brammer at his advice newsletter, ¡Hola Papi!
She's not here. You left her behind, for the better. She doesn't have the power to live in your head. It's your own thoughts, feelings, and emotions in there, and while that can feel frustrating and painful, it does mean you have the agency and power to deal with them. You don't need to forget she existed. You need to process your experiences in a way that will help you move on. We are not defined by the people who've hurt us. We are defined by our response to the hurt.
Quitting sex was the best thing I ever did for myself by Laura Bogart
I came to see my body as so much more than just a blunt vessel for continued denial and ache. When I wasn't so worried about whether I was desirable enough to be claimed, even for a night, whether I'd be like one of my "normal" thinner friends who had friends with benefits and stories for brunch, I began to discover the joys of my rotundity.
My brain is melting in suburbia by Haley Nahman at her newsletter, Maybe Baby. I love her descriptions of the healing powers of getting away for awhile. Similar to her, whenever I'm in California I roll down the car windows and blast Something Corporate, smelling the chlorine of the high school pool nearby, thinking of water polo practice and the boy I thought I loved when I was 16.
The best true love stories you've ever heard. Thanks for sharing!
The newsletters from all of the talented authors listed below. I'll write a longer thread naming them and their work at a later time, but for now, follow their usernames and subscribe!
---
I'm listening to
Fascinating episodes of the How to Fail podcast. Host Elizabeth Day speaks with successful people about their failures, and how they helped them grow and eventually succeed. Her episode with Mo Gawdat—a former Google exec who lost his son then wrote a book about an equation for happiness—is one I've listened to a dozen times over the last year.
This week, I listened to her episode with Alain de Botton, the founder of the School of Life. They discuss why we continue to treat breakups as personal failures even though most relationships end, and why cultural ideas of individualism and exceptionalism are keeping us from being happy with the (statistically) average lives most of us will lead.
Next, she spoke to Lisa Taddeo, author of the nonfiction book Three Women, in which she followed three women's lives and desires for eight years. One had a relationship with her high school teacher; one is obsessed with her extramarital lover who doesn't return her feelings; and one sleeps with other men while her husband watches. Taddeo talks about how she became enmeshed in these women's lives—even moving to their towns and parking down the street while they had their affairs—but also her own life, including the grief of losing her parents, her personal insecurities as a mother, and the painful realities of existing in the world as a woman through the male gaze.
Has a podcast episode deeply affected you? Respond in the comments with the link so I can listen too!

---

Questionable self-care advice

---

Support I got that you might need to hear

---

You should know about

Netflix's Walter Mercado documentary, Mucho Mucho Amor. I must admit I had never heard of Walter Mercado until one of my favorite drag queens, Alexis Mateo, impersonated him on a recent RuPaul's Drag Race All Stars episode. And how sad for me! He was the most famous astrologer in the world for many years, and this documentary following his life and the legal battle for his name was gripping and touching. His powerful energy and kindness are inspiring.

These soothing, abstract photos of Vermont shot by drone

This interactive explanation of why time feels so weird in 2020. I previously wrote about how my perception of time is linked to my emotional state here.

If you've been online, you've probably seen the phenomenon of everything being cake. Taylor Lorenz's article on the craze made me laugh outloud, and introduced me to the below stop-motion cooking film:

---

Minerva moment

---

Anthem of the week

"In Between Plans" by Your Smith. Because every single one of us is in between plans right now.

---

This cheered me up

Last week my friend Mike told me about a friend who's been watching old Survivor seasons during lockdown, and how she considers Boston Rob the height of masculinity. Later at home, I went deep into a Boston Rob wormhole. He met his wife Amber, another competitor, during his season. They made it to the final two together, then on the finale, Rob proposed to her, right before she won the million dollar-jackpot. They are still together with four kids! I watched all of this 16-minute video of Boston Rob highlights and I smiled the whole time!!!

---

Mood

Please explore this entire thread of extremely silly jokes about Mrs. Doubtfire's tits on fire.

---

If you feel mucho amor for Cruel Summer Book Club, please like this post, share with friends and subscribe!

Follow me on:

You are not alone!