Discover more from Cruel Summer Book Club
A newsletter (and podcast) exploring change and living well. By Jillian Anthony
Over 1,000 subscribers
Before we begin:
From now on, you can expect Cruel Summer Book Club to arrive in your inbox twice a week. On Tuesdays I'll share an essay or conversation, and on Fridays you'll receive the links of things I'm reading, listening to, and thinking about. I'm excited to connect with all of you more often.
I would love to hear your feedback about CSBC. What do you love about this newsletter, and what would you change to make it better? What sections do you look forward to the most, or least? Respond to this email in your inbox or email me at cruelsummerbookclub@substack.com. I really want to hear from you!
---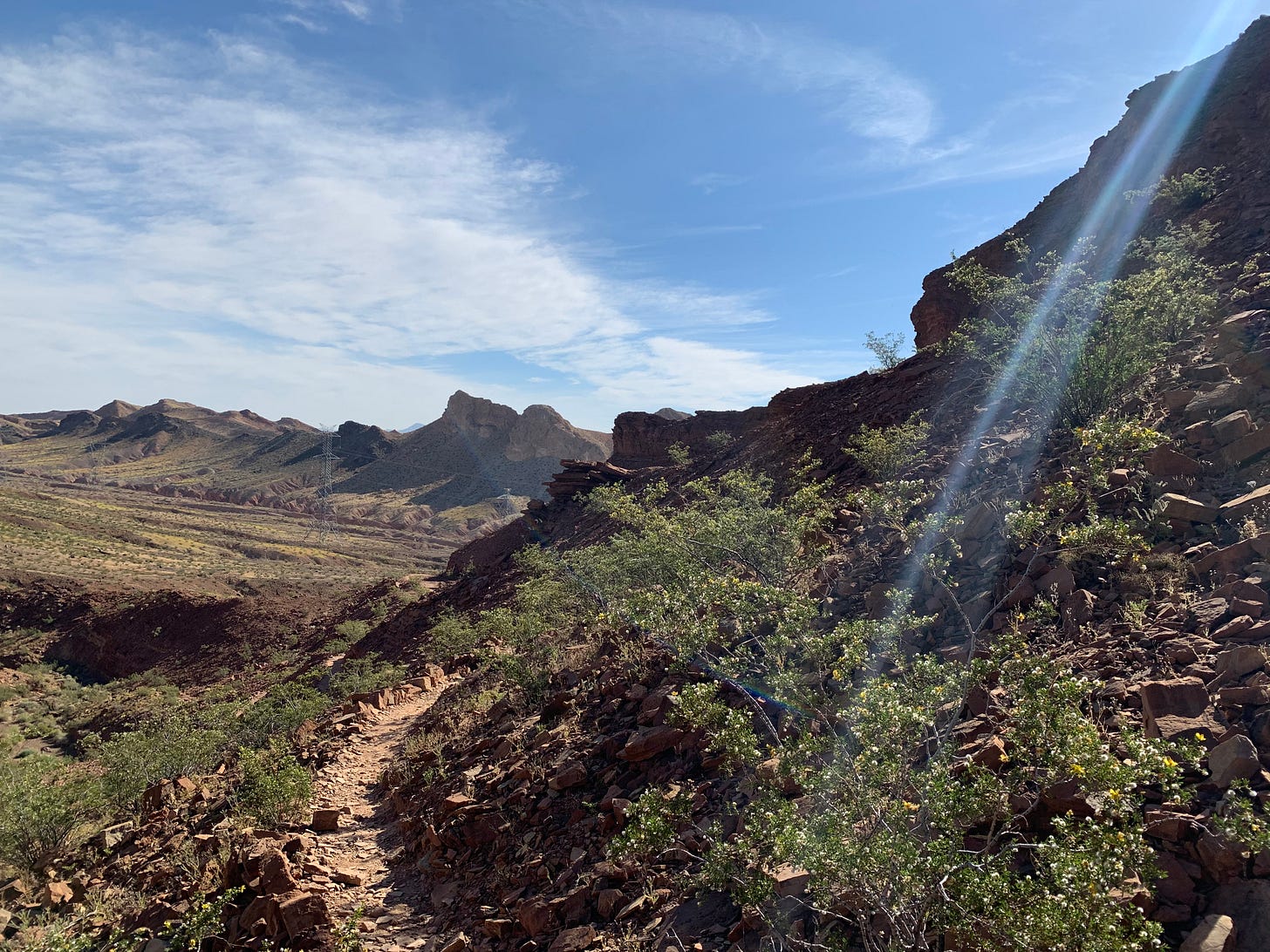 Sob story
So, we're all pretty exhausted, huh? The past few weeks I've been feeling the ache of heartbreak—some of it new, most of it old. I'm definitely tired of that. But now I have more tools to deal with it.
Over the last year I picked up several grief habits, some that may stay with me for a lifetime. The most prominent of these newfound coping mechanisms are long walks. Last summer I walked six to ten miles a day. Some depressed people mostly sleep, or eat, or work. I compulsively felt the need to physically move, and I'm grateful my body's natural response to emotional trauma was a relatively healthy one. It's rather easy to walk six miles a day when you're commuting in and out of Manhattan, and live near a park, and are just searching for ways to fill the hours. To walk here in Las Vegas is more of a deliberate task, one that has to be planned around the scorching sun, but I'm still outside maybe five days a week, getting at least four miles in. In the stillness here, in the center of the giant pause button that is my life, my feet taking me somewhere feels like progress.
When I woke up with an aching heart recently, I pulled out a grief habit I haven't used in awhile: talking to myself, outloud. I walked for a couple of miles in the already-cooking desert sun and had a one-way conversation, treating myself as I would a dear friend. "It's okay to feel however you're feeling, Jillian," I said. "Feel it. Then let it go. This is a very hard time, and you're doing a great job. This is just for now. You're safe and healthy, and there is so much good in this moment. You're okay. Keep going." Then I tried a new grief trick I've heard from others—I imagined my brokenhearted feeling as a little baby animal that needs my tender loving care. In my mind, I held the tiny feeling-creature in my palm, wrapped it in a blanket, pet its little head, soothed it, and put it to bed.
If you're giggling at how weird that sounds, I don't blame you! But when it comes to grief, you can and should do anything that doesn't make it worse. You can handle your feelings in any way you choose. Yes, the basics help: nourishing food, water, exercise, journaling, therapy, connecting with others and yourself. But I think it's easy to confine ourselves to "acceptable" forms of grieving and coping. You could turn on a random song on shuffle, take it as a message from your higher self, and dance like a maniac, like Elizabeth Gilbert does. You could dress up as your favorite cartoon character, someone who feels heroic to you, and run around the house pretending to fight crime, celebrating your own bravery and wit. You could sing at the top of your lungs and make up elaborate songs about what you're feeling. You can spend hours making a funny Tik Tok, or 100 funny Tik Toks. You can try something you've told yourself you're "bad" at and do it simply because you enjoy it—for me, that's painting. My mom watches live animal feeds on explore.org—kittens, ospreys, eagles, pandas—and points out their cute behaviors to me several times a day. ("Jilly, look how good this mommy cat is. She grabs the kittens and cleans them all so good!") This simple habit brings her joy and peace.
While so many of us are indoors, and possibly spending a lot of time alone, it's a perfect time to Get Weird. Grieve like no one's watching. Use your imagination. Play like a child. Do anything and everything that brings you genuine joy. Remove shame or "shoulds" from your choices and follow your compass wherever it's pointing.
I'm coping. I'm listening to Kim Petras' new song "Malibu" on repeat, for a full week. I'm learning the choreography to Lady Gaga's "Stupid Love" in the living room. I'm re-reading all of the Harry Potter books. I'm playing Final Fantasy XII. I'm buying Kiehl's. I'm talking to myself. I'm writing this newsletter even when I don't feel like it; on those days I type a shit draft where I let the thoughts pour out of my head without judgment, then see what's on the page that's worth keeping. I'm giving myself permission to move really slowly, to let my ambition slumber, to float in the unknown.
---
If you like this newsletter, please subscribe and share!
Follow me on:
You are not alone!