Discover more from Cruel Summer Book Club
A newsletter (and podcast) exploring change and living well. By Jillian Anthony
Over 1,000 subscribers
Cruel compendium #7 🎆
The single experience, sad girls and Wig Baby
I'm starting an advice column called

Dear Jilla

. But to write it, I need your queries! Please submit your questions on heartbreak, healing and hardship

here

.
---
I'm reading
Friendships are the greatest love stories of our lives by Tiffany Philippou in her newsletter, The Tiff Weekly. The longer I live, the more I understand that my friends are the true loves of my life.
The single experience isn't one size fits all by Nicola Swanson at her newsletter, The Single Supplement
Single? Count your blessings. Cheating spouses, secret addictions and identities—marriages are buckling under Covid quarantine by Marisa M. Kashino
Ilana Kaplan interviews Phoebe Bridgers about her new album, being a "sad girl" and recovering from an abusive relationship. I had no idea she was only 25!
When motherhood means carrying life and death by Danielle Campoamor. A mother shares her thoughts on grief and joy after giving birth to twins, one stillborn.
How to show up for your people and yourself, right now. Gyan Yankovich in conversation with author Rachel Wilkerson Miller. Some of you may know that "Show Up For Me" was a mantra of mine over the last year, so I'm very excited to read Miller's new book, The Art of Showing Up. She also has a fab newsletter: Just Good Shit.
---
Questionable self-care advice
Depression is honestly the vibe. Get into it.
#2020
---
Support I got that you might need to hear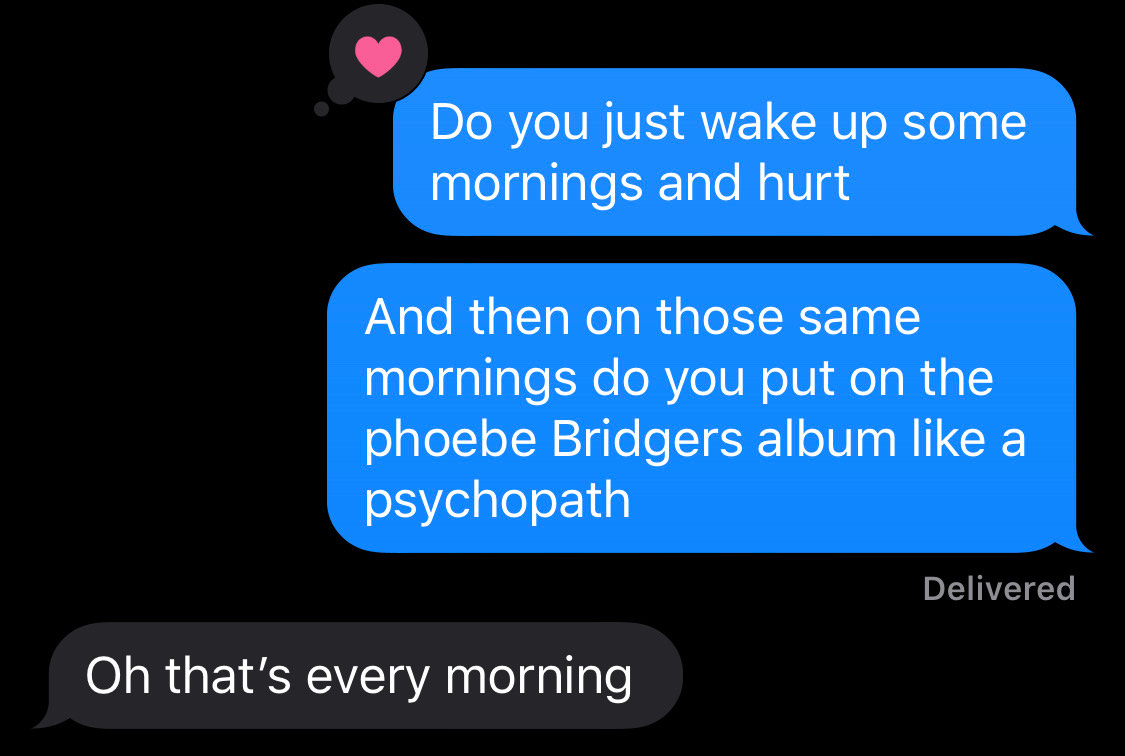 ---
You should know about
---
Minerva moment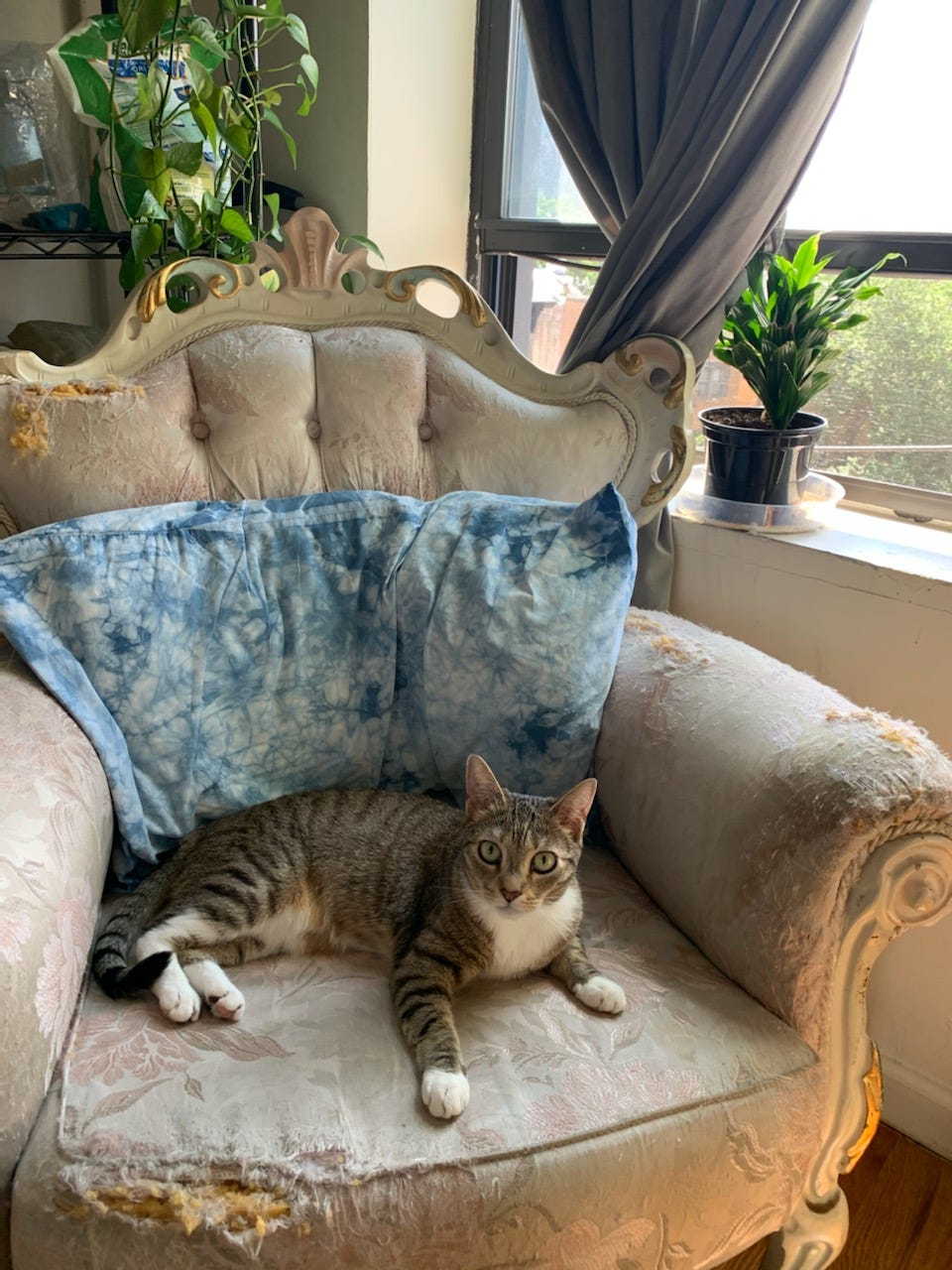 ---
Anthem of the week
"Soulmate" by Lizzo x Queer Eye
---
This cheered me up
Thank you, Wig Baby.
---
Mood
Rain on me 2020, why the hell not?
---
Cruel compliments
Introducing my advice column: Dear Jilla: I adored this edition of one of my favourite newsletters Cruel Summer Bookclub by Jillian Anthony and there's so much incredible wisdom in this from her years of writing a dating column and I felt so seen when she wrote: "Dating has always been challenging for me, and I've gone through a lot of heartbreak and feelings of inadequacy and longing. I still do. But I've never stopped trying to find love, or to further embrace my sexuality."
I signed up for her newsletter because I had been so intrigued by her name: Cruel Summer Book Club. I am continuing to follow her because her stories are passionate and every now and then she makes me discover characters and glimpses of America to which otherwise I would never get. Her name is Jillian Anthony, she is going through a difficult time in her life—first for love and then because of the coronavirus—and she uses the sharing of stories and cultural projects to get better. Biggest advantage: candor.
---
If you liked this newsletter, please subscribe and share!
Follow me on:
You are not alone!