Discover more from Cruel Summer Book Club
A newsletter (and podcast) exploring change and living well. By Jillian Anthony
Over 1,000 subscribers
I'm totally obsessed
Aren't you?
Do you have a story of grief, loss or heartbreak you'd like to share on Cruel Summer Book Club? I'd especially love to hear from members of the LGBTQ+ community, people of color, and straight men. Reply to this email in your inbox, or email me at cruelsummerbookclub@substack.com.
Love, Jillian
---
Sob story
While I was in London for work, I went on a nice date with a Canadian man. He asked me an excellent first date question: "What are you obsessed with?"
He rattled off his obsessions easily: clean eating, working out, indulgent weekly cheat days, the communication skills that make him great at his marketing job, his motorcycle, and the biker gang he rides all over Europe with. But when it was my turn to answer, I was briefly stumped. "Um…my cat," I said, laughing. "My friends. Traveling. Reading and writing." Internally I added, "Ben Platt, sadness, dipping veggie straws into tzatziki sauce, my plants, eating a pomegranate for 45 minutes, stalking the Prospect Park swans, Tik Tok."
I lead a full life, but since this conversation, I've been wondering, what do I live and breathe for? Why was it hard for me to name what I'm most passionate about?
I know many of you also wonder why you're here. Humans have always sought our "purpose," and even once we think we've found it, we can get bored with it over time, or our situations and priorities change, so we search for and find a new one. It's a long journey. I don't necessarily expect to ever know why I'm on this planet. But when I hit upon something that makes me feel alive, I can fan those flames with everything I've got.
I've followed the small sparks within me many times over the years. They've led me to go to grad school for journalism, and move to New York City, and join an improv team, and build a career I'm proud of, and write a sex and dating column, and quit jobs that weren't right for me, and join the Big Brothers Big Sisters program, and mentor current Syracuse students, and start this newsletter.
My spark has been dim for some time now—but it's still there. I'd like to build it up again. The nice, neat goals I set for 2019 got blown up by things out of my control. That's life, baby! But with 2020 six weeks away, I'm revisiting some of my goal-setting resources, and I hope they might be helpful for you as well. (I got a lot of these from Ann Friedman's wonderful newsletter—follow it!)
Pay attention to what lights you up. Extinguish the rest.
---
#CruelSummerBookClub reading list
Tiny Beautiful Things: Advice on Love and Life from Dear Sugar by Cheryl Strayed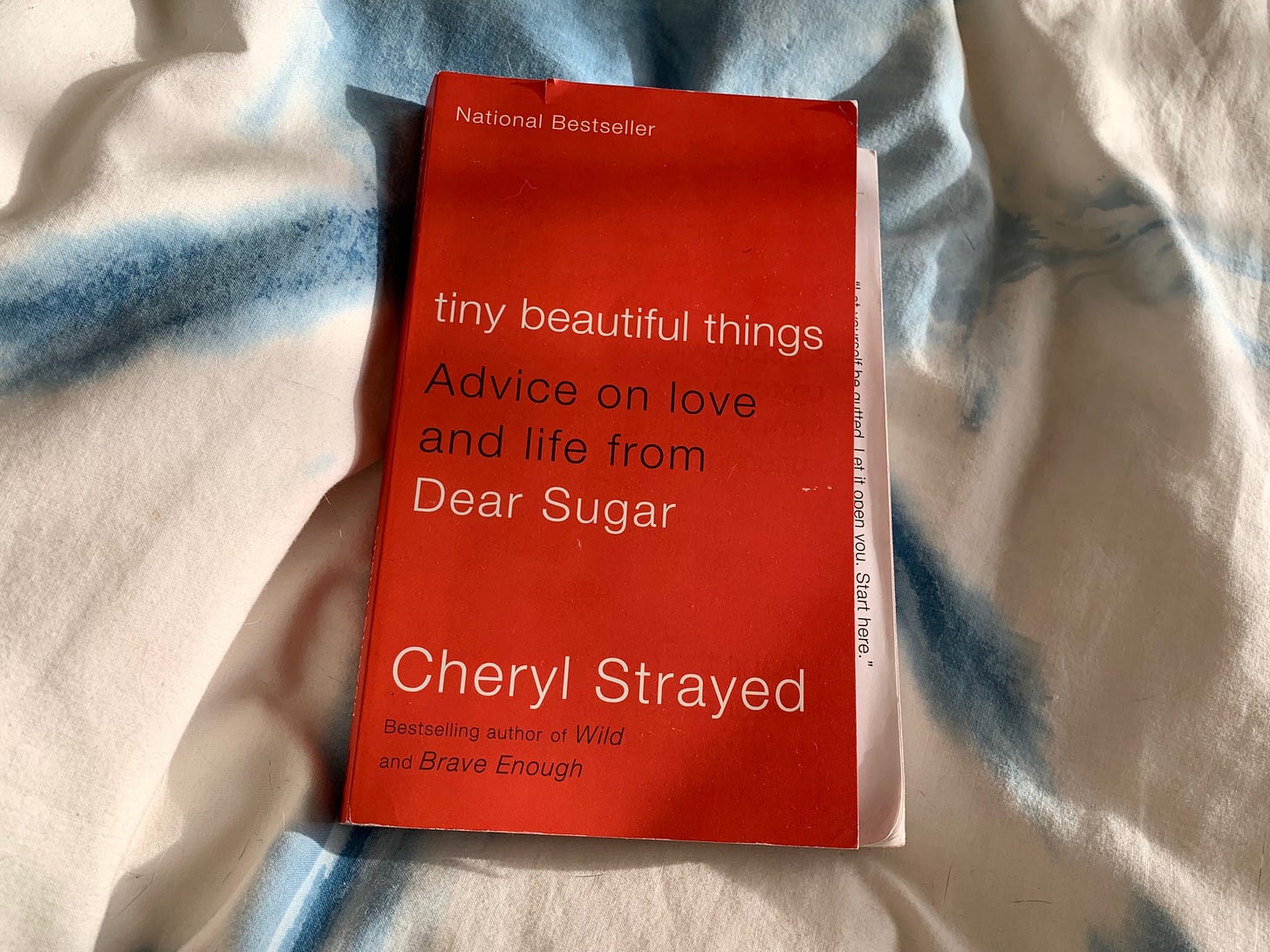 It's hard work to continually build yourself up, day after day. Sometimes we need other people to do it for us. And sometimes we need a book of advice columns to remind us just how in sync we are with the rest of the world when it comes to suffering, fear, failure and longing.
Cheryl Strayed wrote brutally honest, empathetic, deeply human answers to readers' questions about life for years under Dear Sugar at The Rumpus. This book, a collection of some of her greatest hits, touches on loneliness, fucking up, having the courage to leave, and to stay, forgiving yourself, facing past trauma, and so much more. I find myself within every column, whether I relate to the advice seeker or not. Strayed finds a way to unite all of the ugliness and beauty of the world and remind you of your own power to change your life in every word. She'll make you face your own bullshit too. I've been reading this book bit by bit, whenever I need a forceful push in the right direction.
Start with this advice from Dear Sugar #51:
What's important is that you make the leap. Jump high and hard with intention and heart. Pay no mind to the vision the commission made up. It's up to you to make your life. Take what you have and stack it up like a tower of teetering blocks. Build your dreams around that.
---
I'm also reading
Marie Kondo interviews Elizabeth Gilbert on tidying the mind
For many widows, the hardest part is mealtime by Amelia Nierenberg in the New York Times
My time inside a group where men confront their feelings by Benjy Hansen-Bundy in GQ
63 years between kisses by Tammy La Gorce in the New York Times
The morning my mother died from the good morning bitches newsletter by Lily Zacharias
How to stop hating being single by Shani Silver
---
Support I got that you might need to hear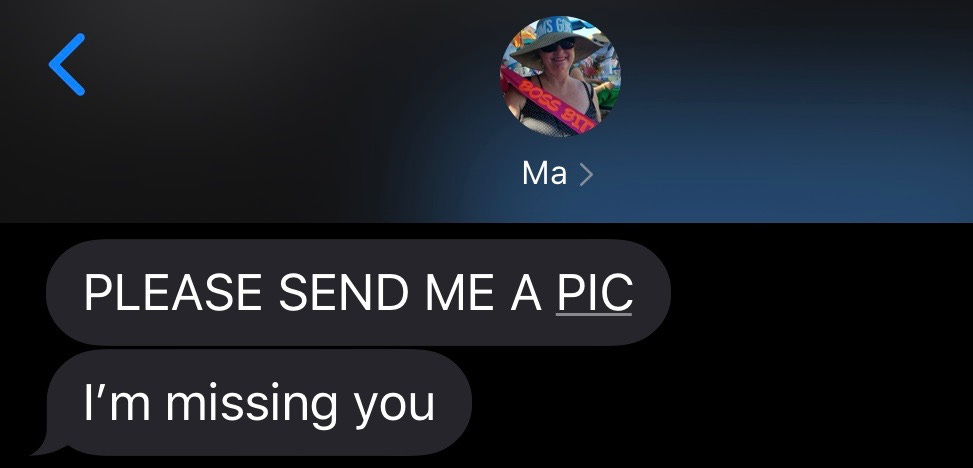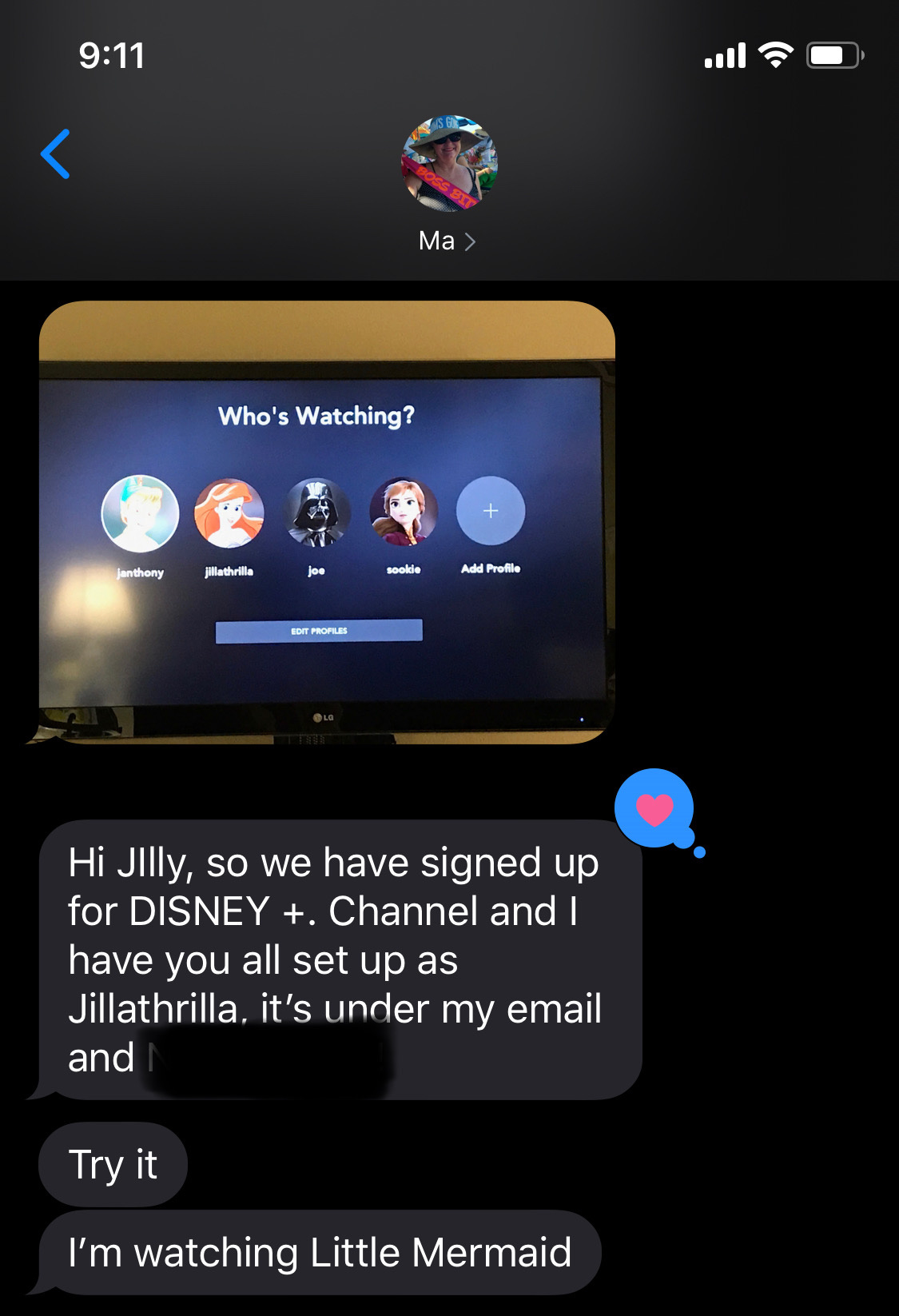 ---
Questionable self-care advice
---
Minerva moment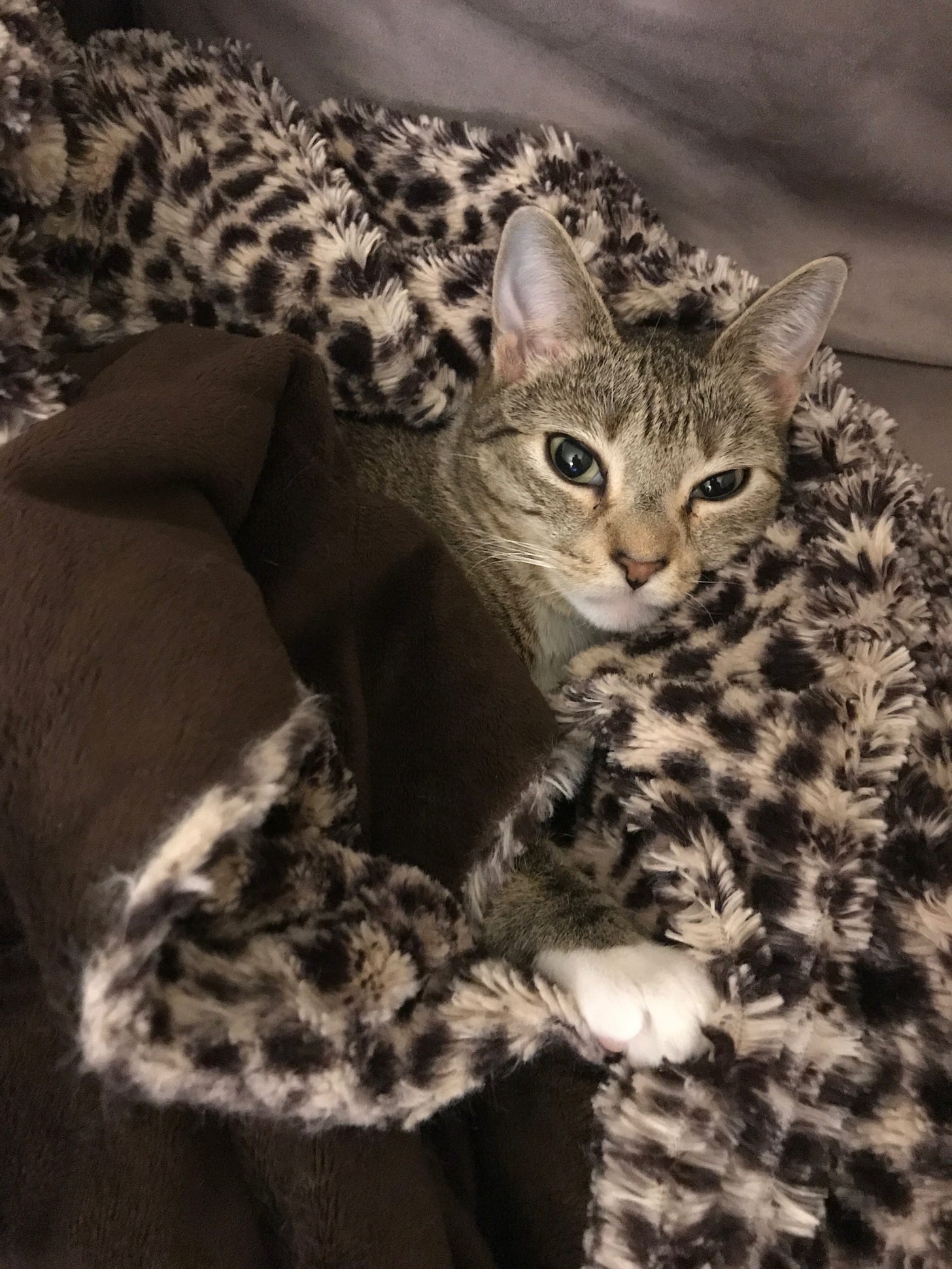 ---
This cheered me up
Spending time with coworkers in London, then with friends in Amsterdam. On a Friday night I gathered my courage and went to a London nightclub by myself and had the best time. It reminded me of the core of who I really am: brave, outgoing, openhearted, willing to say yes to what the world presents me. No one can take that from me, but only I can pursue what lies beyond self-imposed borders for what my one big, beautiful life could be. And where I could live!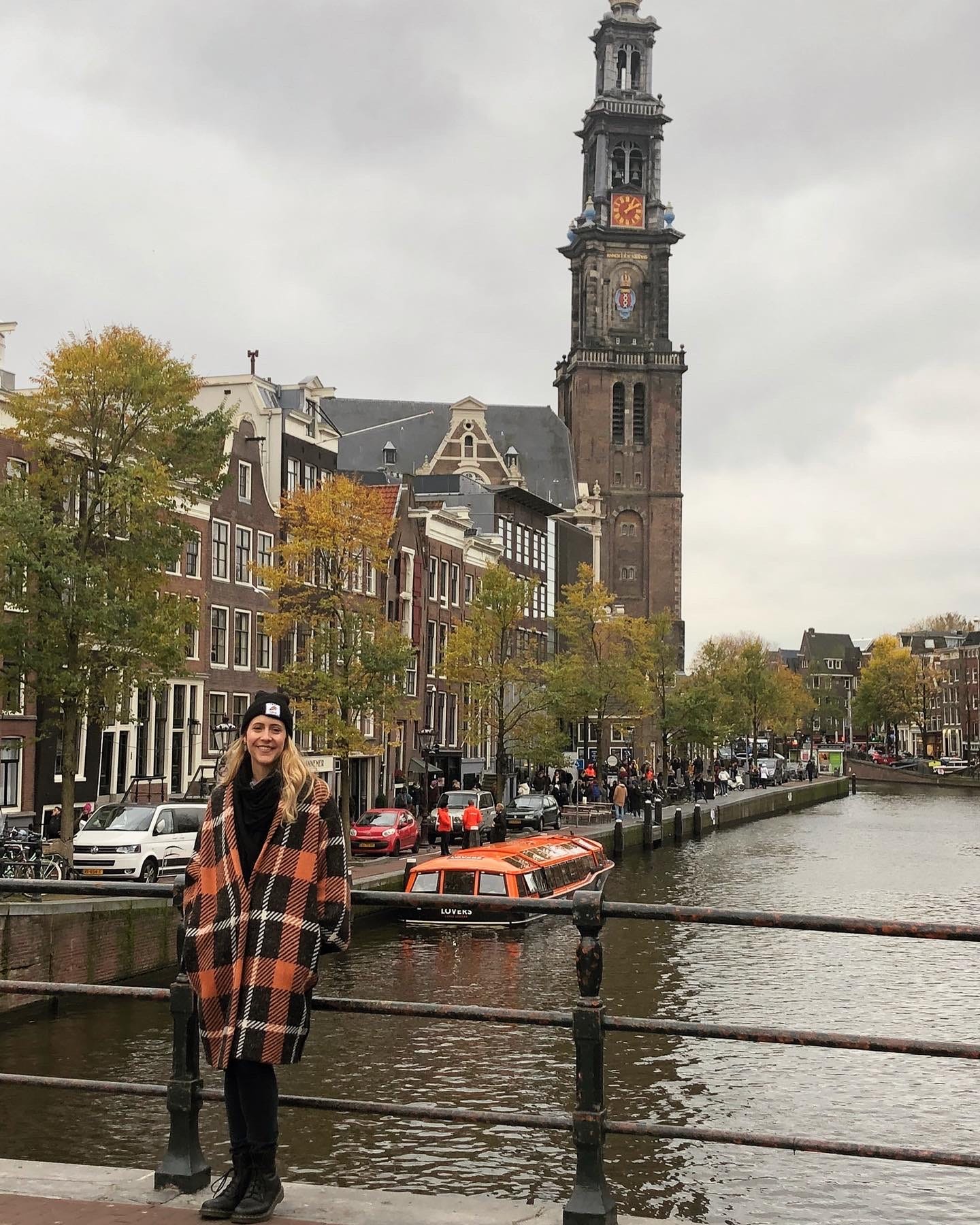 ---
Anthem of the week
Thanks so much for sharing your greatest silver linings last week. Here's a couple of shiny ones: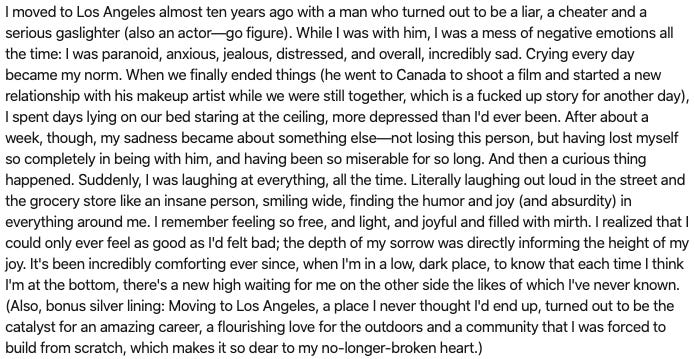 ---
Mood
---
Next week
Incredible writer and performer Amanda Duarte has been going through a tough divorce for a couple of years now. We talk about the deep pain of betrayal, rediscovering yourself (and your sex life) after the end of a 20-year relationship, and what it's like to have the woman your husband cheated on you with living in your house.
If you liked this newsletter, please 

subscribe

 and share! And I'd really appreciate it if you'd scroll all the way up or down and click the heart icon to "like" this post.
---
Cruel compliments
Thanks to the shoutout in the Sunday Soother newsletter by Catherine Andrews! We spoke last night for an upcoming episode of her podcast by the same name—it will be out Sunday and I can't wait for you to hear it:
Recently I've been tearing through the archives of the Cruel Summer Book Club newsletter (if you like the Soother, I can guarantee you'll like that newsletter) and was stopped in my tracks by an essay from the newsletter author's friend who had recently called off her wedding. Maybe something in my body remembered in particular, because it was nearly eight years to the day I read that issue that I should have been having my own wedding. I was set to get married in October of 2011, when I was 31 -- but it never happened. 
---
Follow me on:
You are not alone!