Discover more from Cruel Summer Book Club
A newsletter (and podcast) exploring change and living well. By Jillian Anthony
Over 1,000 subscribers
You will be okay
You will. You will. You will.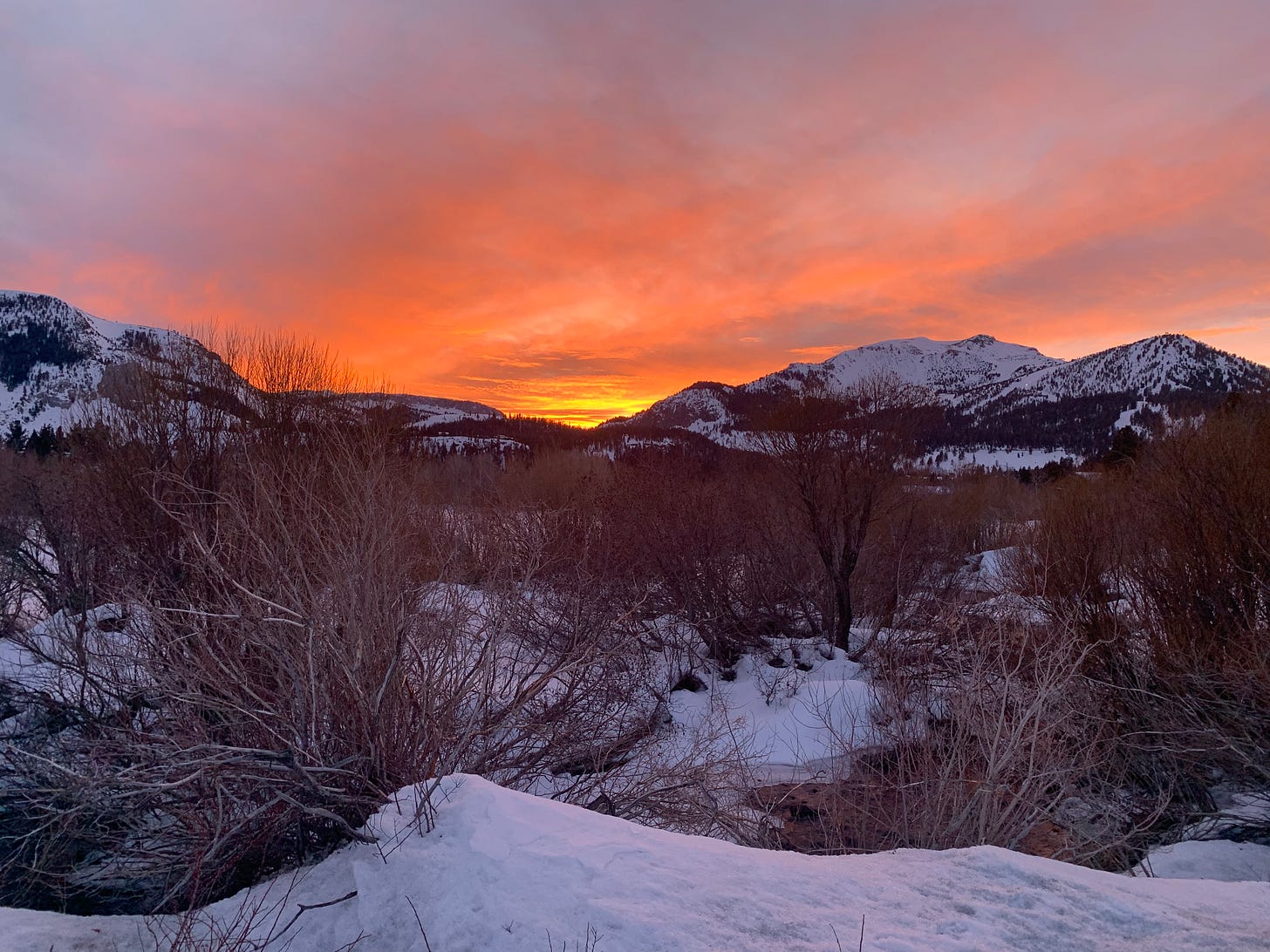 Sob story
I slept a lot in December—like 9, 10, sometimes 11 hours a night, when I was able to. Strangely, these big sleeps came to me only after I was finally feeling a lot more like myself. When I explained what was going on to my friend Sam ("Shouldn't I have had depression sleeps while I was depressed?") she told me, "Maybe you're just tired."
I am tired. My body is still recovering from the months it spent in a constant hangover from tears and mental anguish. My weight has evened out—all of the energy spent on survival is now being redistributed to creativity, relaxation and joy. I'm excited for my future again, and the present. I'm okay.
It's been fascinating to witness the milestones of my recovery, like when I: made it 24 hours without crying; truly enjoyed a night out with friends; spent a whole weekend alone and liked it; felt like I hadn't accomplished enough over my weekend (a real marker that I was feeling like good ol' me again); felt good enough to joke with a stranger on the subway; sat through a play and was able to concentrate on it; went to a concert by myself; went on a date I enjoyed; left the Reddit breakup groups; danced alone in my room, because I was in a good mood; sought out happy reading material (ha!); flew on a plane without crying; woke up in peace.
I'm ready to move forward now. But I couldn't have been ready back when I first wanted to be, when I desperately wished, demanded, that I care less, feel less, be less human. Self-compassion is likely the biggest lesson I have yet to learn. I'm working on it.
It's important for me to tell you: You will be okay. I know that's so hard to grasp. I know that you're sick of everyone saying that. I know that maybe you've been through this before, and you're angry at yourself for not remembering how to get through this, for not being better at this. No matter how broken you feel, or how long the pain lasts, or how little energy you have to get out of bed and face the world today: This too shall pass. One day, you will wake up and feel okay. Some time after that, you will wake up and feel good! For now, do anything that doesn't make it worse. Your body knows what to do. You'll be amazed by how it heals. Keep going.
---
I'm reading
The subway crush who crushed me by Zoe Fishman in the New York Times
Ask a fuck up: My boyfriend of two years ghosted me by Brandy Jensen at the Outline
Firsts and seconds by Kaylie Hanson Long at Medium
After 12 years together, my relationship withstood just months of marriage by Kate Wills in British Vogue
This viral Twitter account wants you to stop chasing men who aren't worthy by Anna Iovine at Mashable. Follow imdatfeminist on Twitter and Instagram y'all!!!
The replies to this tweet about the best personal essays on grief and loss:
I'm listening to:
Death Sex and Money: Anne Lamott and John Green
---
Questionable self-care advice
---
Support I got that you might need to hear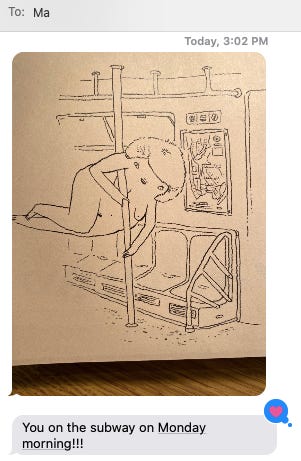 ---
Minerva moment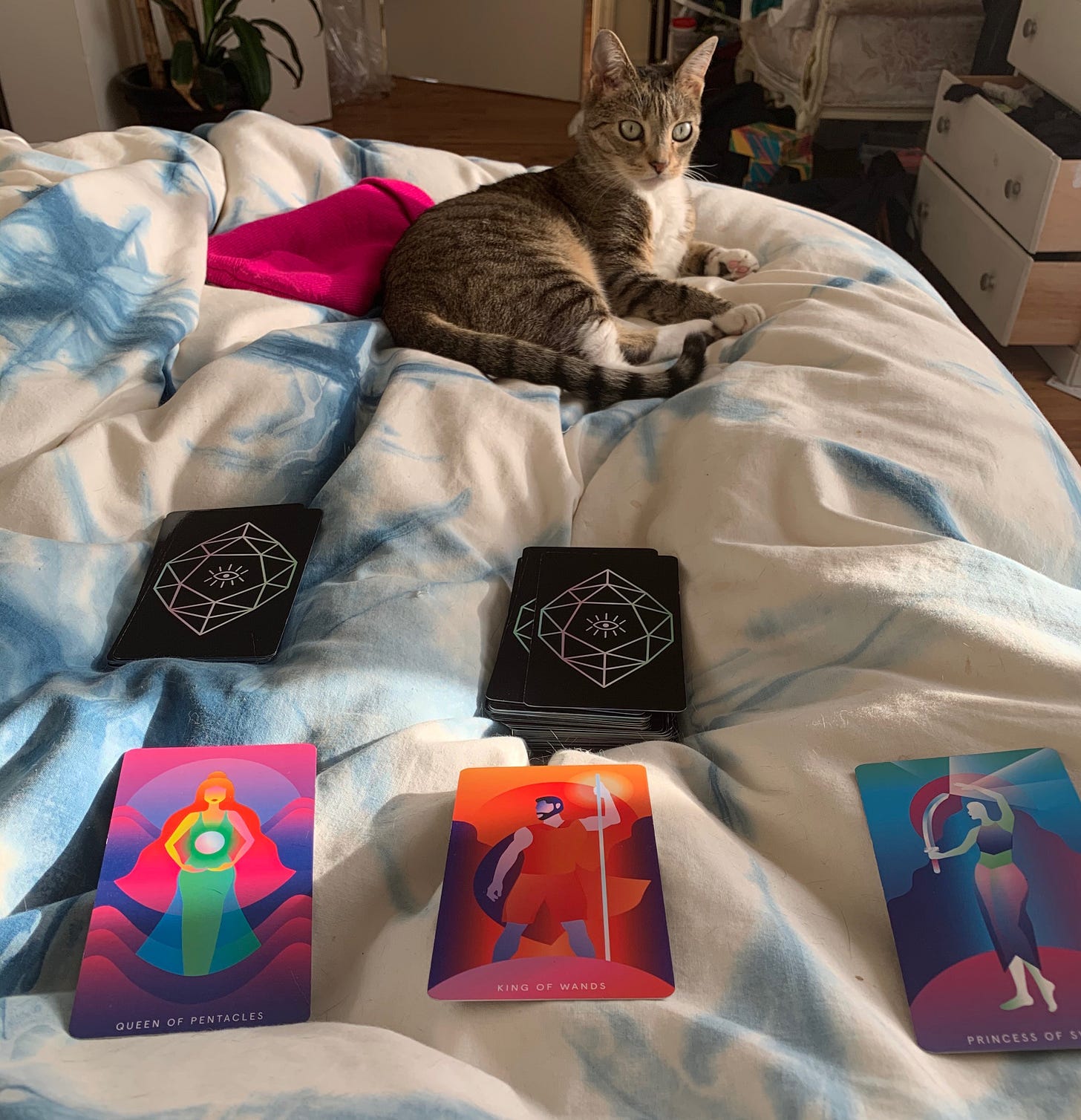 ---
This cheered me up
Driving around LA in my mom's convertible and screaming along at the top of my lungs to every emo song I loved in 2005. And spending time with my family's dog, kitten, and two crazy birds.
---
Anthem of the week
"Seventy Times 7" by Brand New
---
Mood
My word of the year is JOY! What's yours?
"That bitch sadness? I DON'T KNOW HER IN 2020!!!!!"
---
If you liked this newsletter, please subscribe and share!
Follow me on:
You are not alone!